Newham Health Profile 2017
The Health Profiles provide a snapshot overview of health for each local authority in England. They are conversation starters, highlighting issues that can affect health in each locality.
Health Profiles aim to: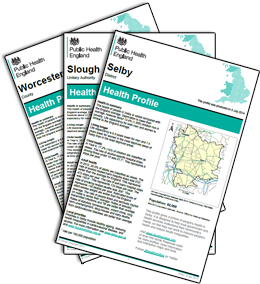 provide a consistent, concise, comparable and balanced overview of the population's health
inform local needs assessment, policy, planning, performance management, surveillance and practice
be primarily of use to joint efforts between local government and the health service to improve health and reduce health inequalities
empower the wider community
Traditionally the Health Profiles have been a 4 page pdf report. These reports have been produced annually since 2006 - all previous versions are available to download from this website.
The most recent pdf report was published in July 2017 and contained 30 indicators. Indicators are reviewed regularly to ensure that they reflect important public health topics.